Summer Writers' Retreat
Posted in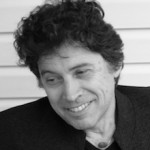 The Summer Writers' Retreat at the Hemingway-Pfeiffer Museum will offer writers the opportunity to work under the direction of a professional mentor. Registration is $200 by May 15 or $225 thereafter; lunch and breaks are included. Teachers interested in in-service opportunities associated with the retreat should contact the museum.
Garry Craig Powell of Conway, AR, will serve as mentor for the retreat. Powell grew up in England and attended the universities of Cambridge and Durham, and later, the University of Arizona. He has lived in Spain and Portugal, Poland and the United Arab Emirates, which is the setting for his novel-in-stories, Stoning the Devil (Skylight Press, 2012), which was long-listed for the Frank O' Connor Short Story Award and the Edge Hill Short Story Prize. The book has been described as "mesmerizing" by both George Singleton and Naomi Shihab Nye. His short stories have appeared in Best American Mystery Stories 2009, McSweeney's, Nimrod, New Orleans Review and other literary magazines, and he has been awarded fellowships by the Writers Colony at Dairy Hollow, the Hambidge Foundation, and the Arkansas Arts Council. Garry Craig Powell is an Associate Professor in the Writing Department at the University of Central Arkansas, where he teaches creative writing to undergraduates and graduate students, and he is completing a historical novel about the life of Gabriel D' Annunzio, Italy's greatest poet, playwright, playboy, and war hero in the early twentieth century–and also, arguably, the "John the Baptist" of the Fascist movement. For more information, see his website, garrycraigpowell.com.
Writers' retreats are structured to be interactive with group activities and private writing time and mentoring. Writers contribute stories, poems, and essays to be published on-site in a spiral-bound souvenir anthology for each participant.